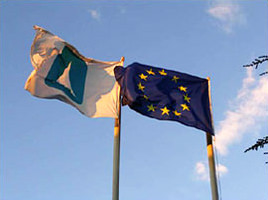 IDROCONSULT S.r.l. was established in 1971 to work in the water conditioning sector. Right from the initial operating phases, the foundations for operating in two distinct directions were laid: the depollution of civil and industrial backwash water and systems for producing top quality water.
The first sector involves the conditioning of backwash water drained from complex production processes such as in the textile, foodstuff, chemical pharmaceutical sectors etc..
The technologies exploited are based on thorough research and optimisation activities carried out by our in-house laboratories, then experimented and applied on-site. The types of systems designed and manufactured have all been subjected to many requirements, bound to purification performance, space, dimensions and above all facility of use and management.
Idroconsult was the first company in Italy to perfect a highly efficient and economic insolubilisation process of metals, way back in 1972, which favoured the realisation of depollution systems of water containing Lead, Mercury and Copper. Our company was among the first in Italy, back in 1980, to equip its purification systems with monitoring and remote control systems; all such systems are indeed developed in-house.
The technology developed for difficult and complex sectors such as those just mentioned, easily enables the conditioning of surface water such as rivers and lakes to produce potable water, in a much and undoubtedly simpler form, even if with greater capacity and dimensions. The second sector involves all types of systems devised to produce top quality water for use in the foodstuff, industrial and pharmaceutical sector etc. This category includes diaphragm systems such as those exploiting Reverse Osmosis and ultra-filtration; Resin systems for eliminating salts in specific solutions; Systems with catalytic resins, systems for eliminating sulphur and those for eliminating arsenic.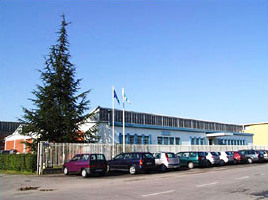 All the above has been achieved thanks to our in-house research laboratory, which produces the configuration of the conditioning processes, on small scale, on complex backwash water and thanks to our Engineering department that skilfully develops the projects accordingly.
IDROCONSULT S.r.l. avails of a production factory in which all the technological parts of the most sophisticated systems are produced, including testing. Bulky structural work and tanks of various nature are on the other hand manufactured by sub-suppliers. Since our company is certificated according to ISO 9001, all the procedures are strictly controlled, from design to manufacture and testing. The technologies developed in 35 years of business have enabled us to export both compact and larger systems to the following countries: Spain, Portugal, Denmark, Greece, Austria, and Croatia.
In Italy alone we have produced over 4000 systems in all the productive sectors, for aqueducts and for urban backwash water. Such success is thanks to our efficient organisation, to our high process standards, to our Engineering department that employs experienced Engineers and to our specifically trained and prepared site foremen.
The best solution to your problem
Contact us for a personalized offer