Reverse osmosis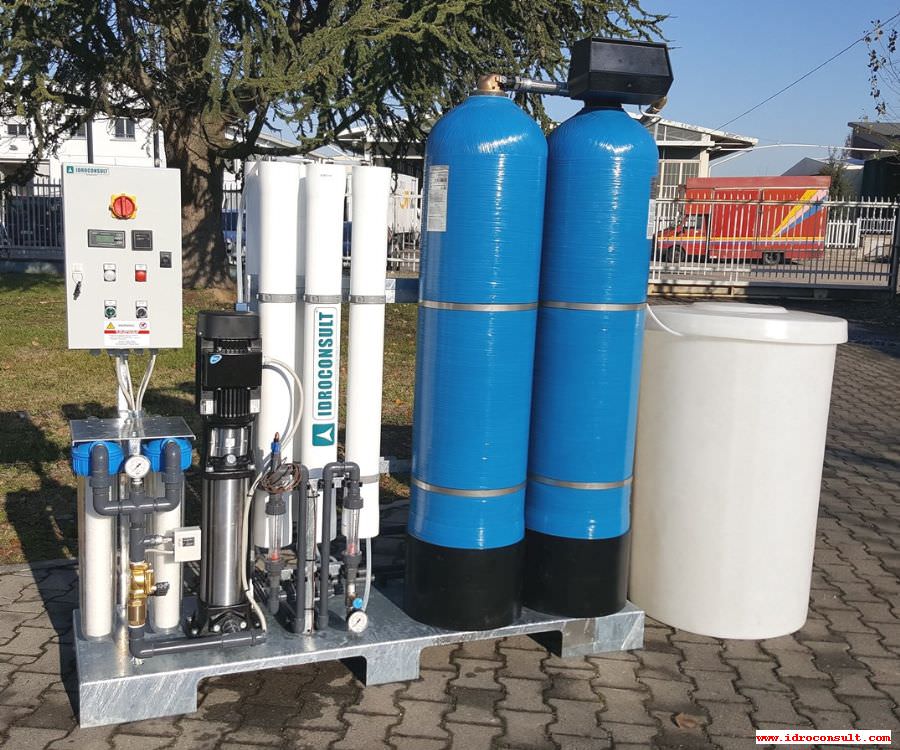 Pure water
REVERSE OSMOSIS PLANTS - SK SERIE
Using deionised water (osmotic water) for the last rinse phase in a car wash equipment, the vehicle surfaces (body and windshields) appears without spots and perfectly polished.
The SK Series has been designed to supply contemporarly soft water and osmotic water,necessary to satisfy the requirements of the self-service high pressure car washing.
FEED WATER FEATURES
TDS
Clear
Colourless
Iron absent
SDI
Inlet pressure: 4 bar
T=15°C
GUARANTEED FEATURES
Soft water: 0,5 °F
Osmotic water purity: 98-99%
CONFORMITY
Further informations:
Fotogallery
CONTACT FORM
Information request
The data marked with an asterisk (*) are required.
From 1971 in the water conditioning sector

Idroconsult was the first company in Italy to perfect a highly efficient and economic insolubilisation process of metals

Certification ISO 9001

All the procedures are strictly controlled, from design to manufacture and testing

Monitoring and remote control systems

Was among the first in Italy, back in 1980, to equip its purification systems with monitoring and remote control systems

Exports

The technologies developed in 35 years of business have enabled us to export both compact and larger systems