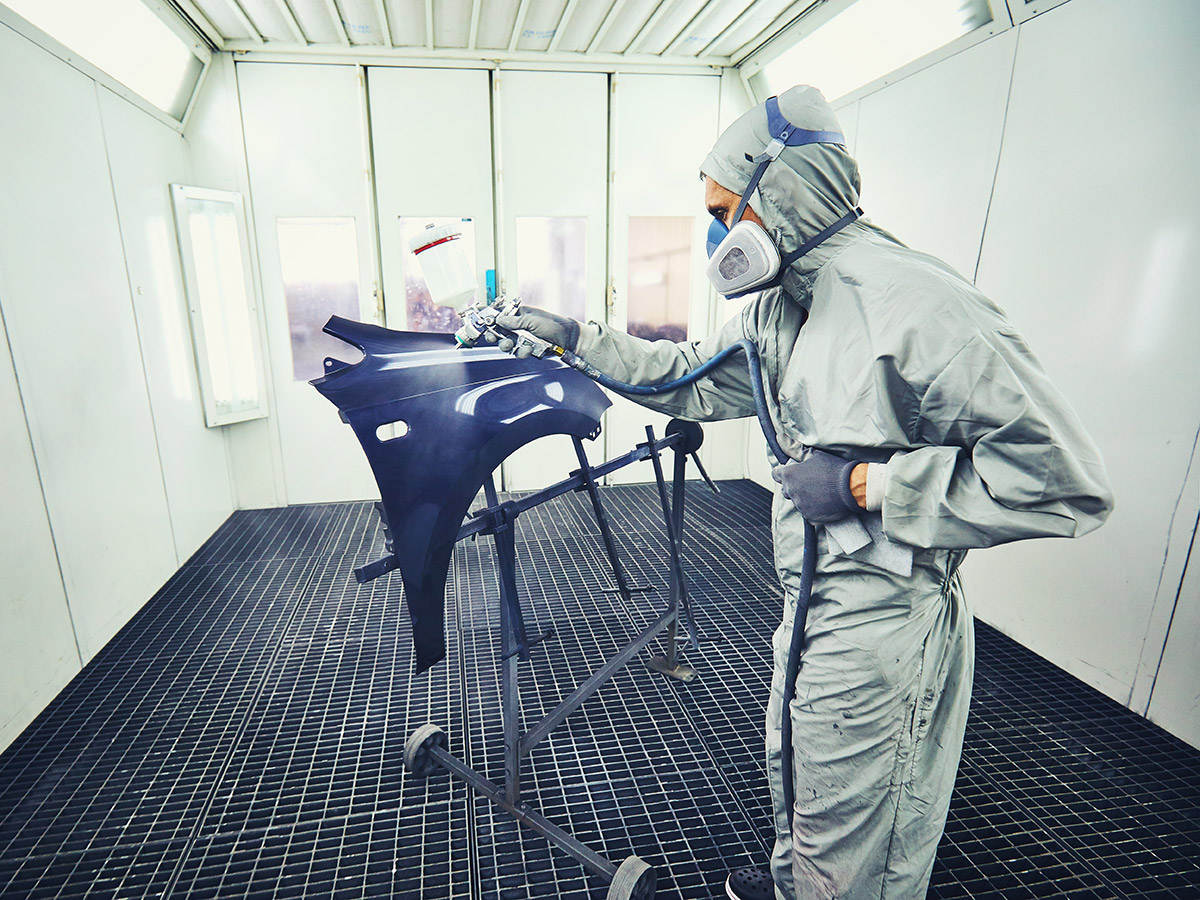 One of the biggest problems associated with water in the industrial sphere is the treatment of water discharged from spray painting booths.

Spray painting booths can be either dry or of the water curtain type.

Dry type spray booths do not generate watery contaminants, because the aeriforms are treated with active carbon filters.

The water curtain type uses water as a means of collecting the paint not deposited on the object being painted.
The use of water in this type of booth can be as simple as providing a collection tank on the floor to capture paint present in the aeriform state or as a filter in a system for extracting volatile substances.
In the latter case, water acts as a barrier for the impurities, purifying the air passing through it.

In some water curtain spray booths both the above described technical solutions may be present.

Water is sometimes filtered and then reintroduced into the spray booth water circuit to be recirculated.

The result is in any case wastewater containing a certain level of contaminants, which can be present to a higher or lower extent depending on the number of recirculation cycles performed.

Idroconsult has tackled the problem in the past using different installations.
The water must undergo a chemical-physical type of treatment with quartz/active carbon refinement.
This system is of value as an investment only in the context of industrial painting processes, because for small volumes of water to be treated, the investment is in any case quite high.
Suitable systems are our chemical-physical SL series line, with flow rates up to 6 m3 per hour.
The water treated in this way can be partially recirculated, but not entirely.
The best solution to your problem
Contact us for a personalized offer