ULTRAFILTRATION
Ultrafiltration is a pressure-activated membrane filtering process used to separate and/or purify dissolved or suspended particles.
The ultrafiltration membranes are porous and are generally rigid and highly permeated.
The permeation capacity is mainly based on the size of the particle and is therefore similar to that of a screen or sift.
It woks in the same way as reverse osmosis.
A permeate and a concentrate will therefore be produced.
Both may be re-utilised, depending on the applications.
Not only are the ultrafiltration membranes capable of concentrating the macromolecules but they can also be utilised to purify or fraction solutions of micro or macromolecules, likewise for solutions of micromolecules and suspended matter.
Sugar for example can be readily separated from the solutions of macromolecules and suspended matter using an ultrafiltration membrane.
They are also used in the concentration of yoghurt and milk and also in the specific cheese-making sector. In waste water they are used to purify acid or basic baths for their re-utilisation, to recover brines, flexographic inks in the printing processes, to separate oil from water and so on.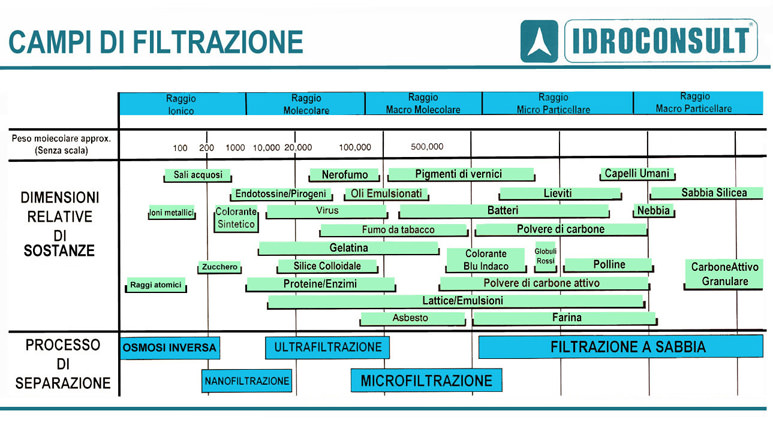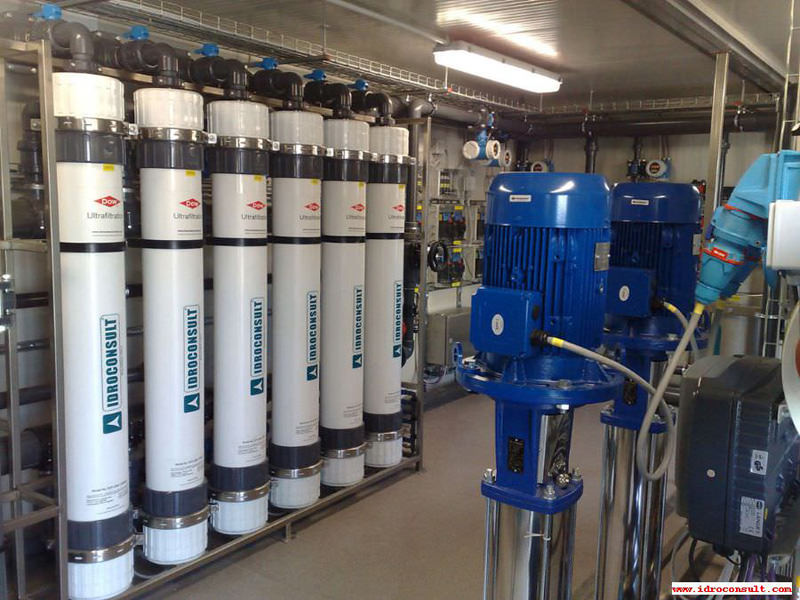 Ultrafiltration under Vacuum
This technology is winning great market success thanks to its economic price and to its ease of cleaning.
Read more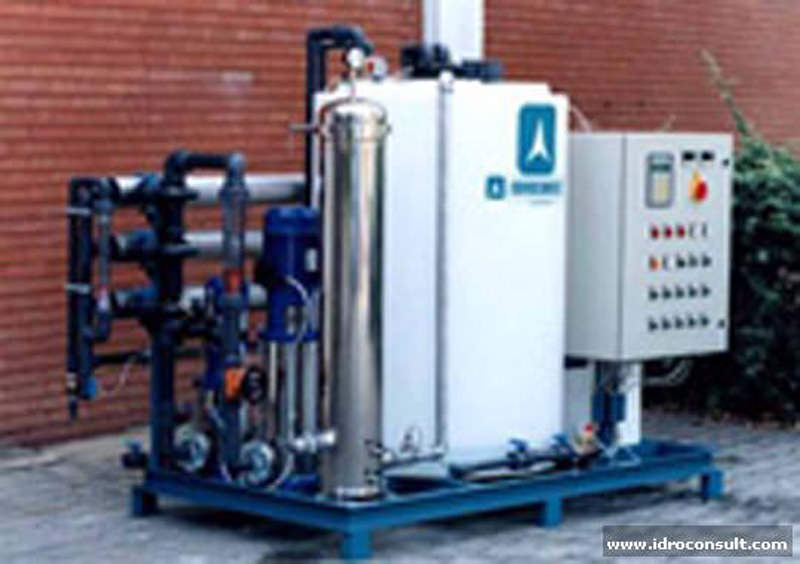 Ultrafiltration under Pressure
The most commonly used ultrafiltration technology currently available is that carried out under pressure, utilising wound spiral membranes or ones with hollow fibres, depending on the specific case.
Read more
CONTACT FORM
Information request
The data marked with an asterisk (*) are required.
From 1971 in the water conditioning sector

Idroconsult was the first company in Italy to perfect a highly efficient and economic insolubilisation process of metals

Certification ISO 9001

All the procedures are strictly controlled, from design to manufacture and testing

Monitoring and remote control systems

Was among the first in Italy, back in 1980, to equip its purification systems with monitoring and remote control systems

Exports

The technologies developed in 35 years of business have enabled us to export both compact and larger systems