Filtration-industry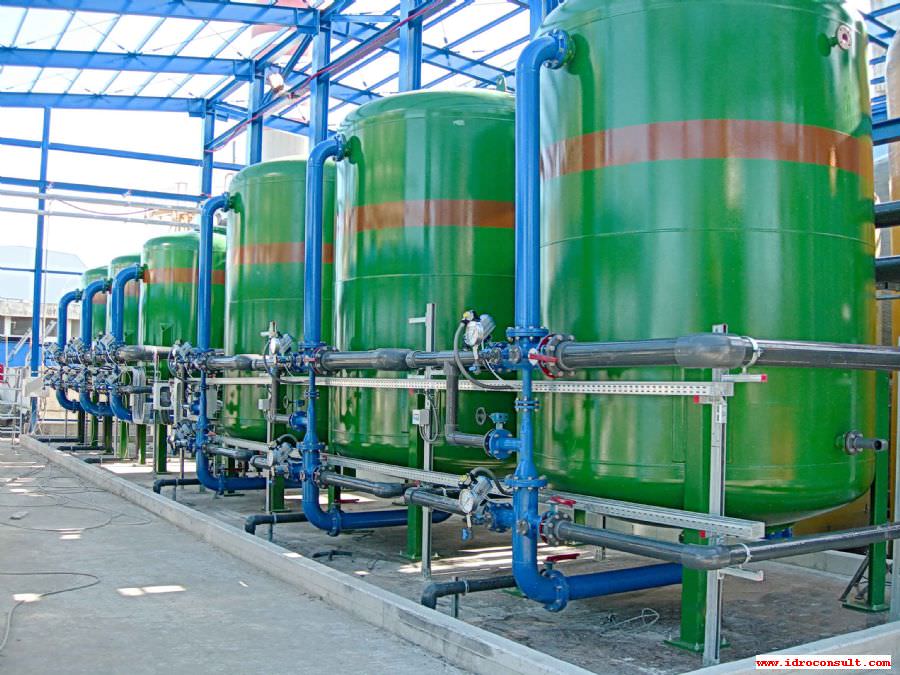 Water destined for industrial use is generally filtered.
Filtration may be an accessory part or decisive part of the water conditioning cycle.
The filters are generally systems that work under pressure and exploit beds of various types of material, depending on the type of use.
The most commonly used materials are sand, gravel, quartzite, anthracite and dolomite.
Our most popular systems are the multimedia type, which ensure an additionally effective separating performance.
The technology that we normally use in pressure and multimedia presents the following special features:
Flow rate flexibility.
Efficient counter-wash cycle.
Repeatability in time of the counter-wash cycle.
Maximum efficiency of the degree of filtration.
Water distribution nozzles on internal support plate, to avoid the formation of preferential courses.
Fotogallery
CONTACT FORM
Information request
The data marked with an asterisk (*) are required.
From 1971 in the water conditioning sector

Idroconsult was the first company in Italy to perfect a highly efficient and economic insolubilisation process of metals

Certification ISO 9001

All the procedures are strictly controlled, from design to manufacture and testing

Monitoring and remote control systems

Was among the first in Italy, back in 1980, to equip its purification systems with monitoring and remote control systems

Exports

The technologies developed in 35 years of business have enabled us to export both compact and larger systems