Ultrafiltration under Vacuum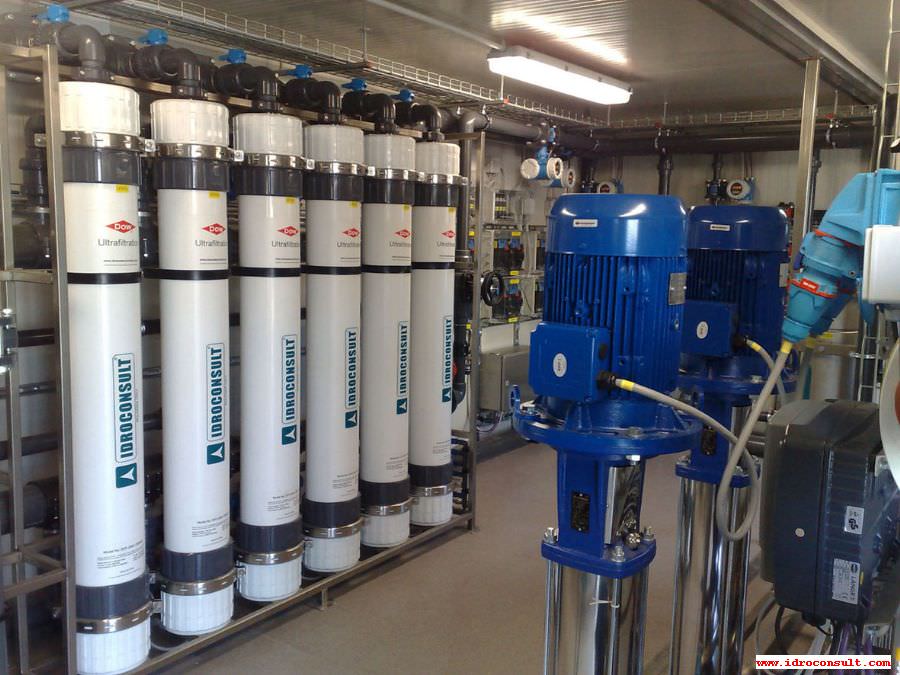 This technology is winning great market success thanks to its economic price and to its ease of cleaning.
The typology most adopted by Idroconsult is that with hollow fibres.
The chemical inertia remains high, as the materials utilised are mainly PP and PE.
This is the most suitable choice for high treatment capacities.
The system generally used by our company entails the use of ultra-filtration membranes with hollow fibres, which are immersed in the water to be treated.
These membranes, which look like very thin tubes, are arranged in bundles and bound at the ends. They are quite flexible, which helps when washing them.
The material treated by the membranes is indeed removed on a periodic basis by shaking the actual membranes. This is done by regularly blowing air into the tank through submersed diffusers. They may also be counter-washed in counter-current by means of a pump.
Their composing material (polypropylene) enables them to twist without consequent damage.
Fotogallery
CONTACT FORM
Information request
The data marked with an asterisk (*) are required.
From 1971 in the water conditioning sector

Idroconsult was the first company in Italy to perfect a highly efficient and economic insolubilisation process of metals

Certification ISO 9001

All the procedures are strictly controlled, from design to manufacture and testing

Monitoring and remote control systems

Was among the first in Italy, back in 1980, to equip its purification systems with monitoring and remote control systems

Exports

The technologies developed in 35 years of business have enabled us to export both compact and larger systems