FILTRATION PLANTS WF AND BWF SERIES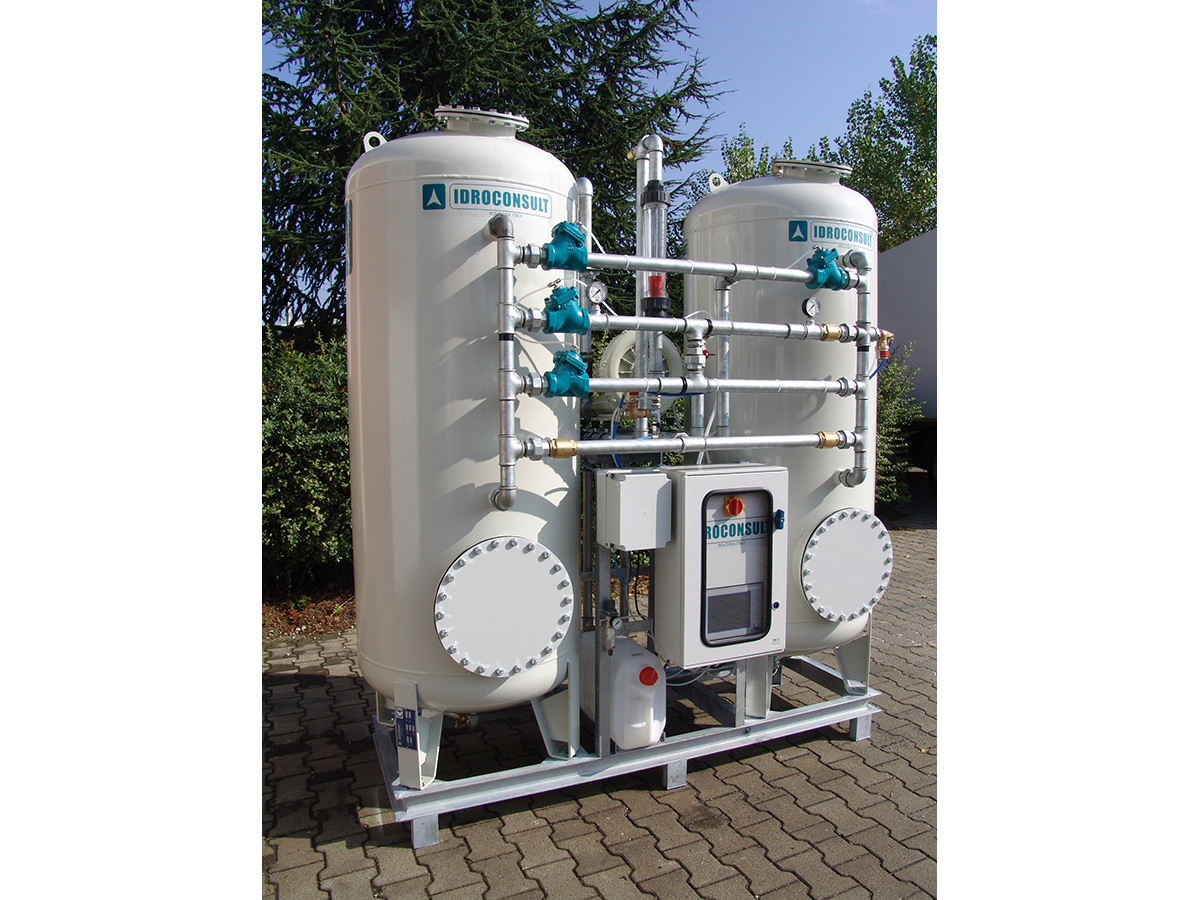 Purifiers of the WF series are specifically designed and manufactured to physically condition backwash water drained from car washing systems; they combine all the properties and technical features of the filtration – advanced adsorption process.
Special features:
Flow rate flexibility.
Efficient counter-wash cycle.
Repeatability in time of the counter-wash cycle.
Maximum efficiency of the degree of filtration.
Maximum performance in the final adsorption cycle.
Water distribution nozzles installed internally to avoid the formation of preferential courses.
Any stench-trap system to prevent the activated charcoal from drying in contact with the air when the system is paused.
The high filtration efficiency allows the adsorption section to work in the best possible conditions and therefore to ensure the lasting life of the activated charcoal, consequently also reducing running costs.
When filtering on quartzite, the particles of sedimentable material or suspended particles, which possibly escape the previous conditioning cycles, are removed from the water, while the adsorption section on activated charcoal eliminates residue organic substances such as hydrocarbons and detergents and also any remaining dissolved metals.
Purifiers of the BWF series on the other hand enable the re-use of the purified water by using an oxygenation station and by dispensing a chemical deodoriser.
Both systems feature a wide range of accessories.
Fotogallery
CONTACT FORM
Information request
The data marked with an asterisk (*) are required.
From 1971 in the water conditioning sector

Idroconsult was the first company in Italy to perfect a highly efficient and economic insolubilisation process of metals

Certification ISO 9001

All the procedures are strictly controlled, from design to manufacture and testing

Monitoring and remote control systems

Was among the first in Italy, back in 1980, to equip its purification systems with monitoring and remote control systems

Exports

The technologies developed in 35 years of business have enabled us to export both compact and larger systems